President's Message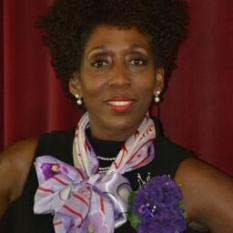 Greetings and welcome to the website of the Kansas City, Missouri Alumnae Chapter of Delta Sigma Theta Sorority, Inc. Chartered in 1969, the Kansas City Missouri Alumnae Chapter includes a growing membership of over 200 dynamic, courageous, innovative and captivating members who take pride in being one of the largest chapters in the State of Missouri. Our membership expands from a wide range of diverse backgrounds, age and professions; moreover, we share a common bond rooted in Sisterhood, Scholarship and Service.
We are a Legacy of Leadership: Servant Leaders, Serving Communities. The membership of Kansas City Missouri Alumnae Chapter is service focused and the leadership strives to "Lead with a Vision" through implementing programs through our National Five-Point Programmatic Thrust:
• Economic Development
• Educational Development
• International Awareness and Involvement
• Physical and Mental Health
• Political Awareness and Involvement
Under these umbrellas we significantly impact the Kansas City Metropolitan community.
On behalf of the Kansas City Missouri Alumnae Chapter, thank you so much for taking the time to visit our website where you can see that we Transform Lives and Impact Communities. We hope we can count on your support and participation at one of our many programs we sponsor within the community.
Warm Regards,
Myra D. Everette, President
Kansas City Missouri Alumnae Chapter